Townsville Moving Companies
Furniture Movers and Packing Services
Our Townsville moving services are suited to moving home, relocating goods and getting furniture and more relocated at an affordable price that suits all our customers. We provide all the home furniture and goods moving services you need for your long-distance relocation. Townsville Eastern Seaboard & Northern NSW Removalists
Our removal companies can manage any size of move or interstate furniture delivery anywhere along the East coast of Queensland. Whether it is relocating to Brisbane, Sunshine Coast, Gold Coast, Cairns or beyond we are the most preferred Townsville removalists for all your furniture removals and interstate moves.
1800 Interstate Removalist is one of Queensland's best-known moving companies with over 20 year's experience in the removals business. We aim to provide you with a straightforward quote that has no hidden charges or fees. Our pricing structure is transparent with no extra fees added on at the end of the move.
1800 Interstate Removalist Townsville Removals Reviews
We also receive many positive comments from previous customers who have had us move their homes up and down the east coast of Australia. Our Townsville removalists are perfect to use for home moves and interstate removals. A Townsville Removal Company at its finest.
We're very confident in our ability to take all the stress out of moving. Remember, 1800 Interstate Removalist Townsville is not just about moving furniture across Brisbane or other Queensland cities. Our Townsville removalists can handle long distance moves outside of Queensland and interstate removal services right across Australia.
Backloading Removals to Townsville
Backloading to Townsville from towns anywhere along the east coast of Queensland is available every week. Our budget friendly backload or share load removals are an easy way to move home furniture and goods with ease! Don't get left behind because you are having trouble paying for your move to Townsville. Our backloads are available every week from major towns and cities throughout Queensland, New South Wales, and Victoria.
Townsville Furniture Movers
Townsville furniture movers are there to make your move as easy as possible. 1800 Interstate Removalist has over 20 years of combined experience in moving Brisbane or Townsville homes and office furniture across all Queensland cities including Ipswich, Gold Coast, Cairns, Rockhampton, Mackay, and Bundaberg. Our Townsville furniture removal services are completed with old fashioned value for our customers which is why we are one of the leading Townsville moving companies.
Pre-packing Tips and Advice
Save even more money on your move by packing your own boxes. Just do it the right way to avoid any unnecessary damages while your boxes are being transported. Use these tips and guides to help you pack your own boxes.
First off, get an understanding of what you will need packed into boxes. Then buy some boxes or ask friends or family for spare boxes that you could use.
How to Pack a Box?
All boxes need to be packed well so they won't break or tear when being transported. Start by marking all your boxes to show which room they will belong in once you reach Townsville.
1. Stack heavier items on the bottom, lighter items on top
2. Pack things that could roll into a box and place them in a corner
3. Pack clothes lightly so they don't wrinkle
4. Place boxes that can be stacked on top of one another
5. Place boxes with fragile items (like dishes) closest to the truck for better safety. For packing towels, place them flat in a box and fold down the flaps.
How to Label a Box
Write down the room and area where you will need to place your boxes once you move into the Townsville home.
If you need to know more about how to pack a box, just head over to our Packing Tips and Recommendations page 1800 Interstate Removalist Townsville. We have loads of information that will help you through each step of your upcoming move.
Long Distance Furniture Moving Townsville Eastern Seaboard
Furniture Removal Townsville are one of the most preferred removal companies for both large and small jobs whether it is an affordable home removal or interstate furniture removals, our move managers have you covered with friendly advice on how to pack your boxes the right way. Our Townsville furniture movers are focused on providing high class interstate removals. We offer long distance removalist service to Sydney, Melbourne, Canberra, Gold Coast, Brisbane and any other cities throughout Australia.
Moving or relocating your business is a big step in the right direction for growth and expansion. Whether you decide to relocate your business to Townsville or interstate, our dedicated business movers will ensure that your relocation goes as smoothly as possible. We offer business removal services throughout Queensland and interstate including Rockhampton, Mackay, Bundaberg, Brisbane and the Gold Coast.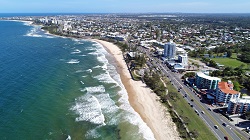 Free Quote Now
Are you moving to a new home?
We know that the process of relocation can be stressful and complicated. That's why we are here to help make your move as easy as possible. Our team provides you with top-notch service, so you can relax knowing that your belongings will arrive safely at their destination.
From packing and unpacking services, storage options, interstate moves, or even just advice on how best to pack your items – our experienced Townsville East Coast Moving Company has got it covered for you! All our employees are friendly professionals who take pride in their work and love what they do. They understand the importance of making sure every customer is satisfied with the service they receive from us. So, if there's anything we can do for you, please don't hesitate to reach out! We look forward to hearing from you soon!
Hiring a Townsville East Coast Moving Company
Make your move easier and better by hiring professional removalists only provided by a dedicated Townsville east coast moving company like 1800 Interstate Removalist.
Townsville Man and Van Removals
1800 Interstate Removalist Townsville can help with removing all your furniture and goods while we take care of the loading, transportation and unloading process.
1800 Interstate Removalist Townsville will get you there in no time with our fleet of skilled furniture removalists. We have years of experience relocating both homes and businesses between Townsville and interstate including Ipswich, Gold Coast, Rockhampton, Mackay, Brisbane or Canberra. We will take care of everything for you including packing and unpacking your goods to make the process as stress free as possible.